THE GOOD SAMARITAN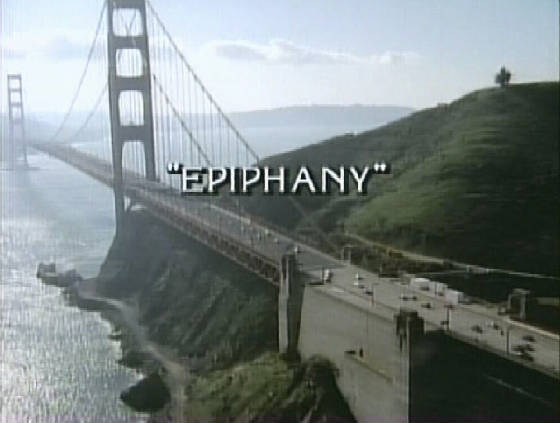 Special Geust star: Patrick Macnee as Valery
THE PLOT:
The super powers meet in San Fransco to discus world peace. A concept the aliens don't want to happen. They steal nuclear energy from a nuclear power plant and construct a crude makeshift bomb.

Meanwhile with the Russians in town it gives Harrison a chance to meet with an old friend of his, Katya. Katya is a top Russian Nuclar Scientist. Harrison would like to get her help. But in this cold war, trust is a luxury. For Ironhorse and her aid Valery doesn't trust the other.

But if that nuclear warhead in the parking lot goes off, it may spell the end of everything.
THE OPINION:
I like Patric MacNee and he is great as a Russian. This whole episode as a whole was good. Not my favorite, but still one of the better ones. The effects were good, and the one effect of the alien face melting was cool.
THE BREAKDOWN:
STORY: 10.00
EFFECTS: 10.00
CAST: 10.00
GUEST STARS: 10.00
OVERALL FOR EPISODE 10:
10.0