EYE FOR AN EYE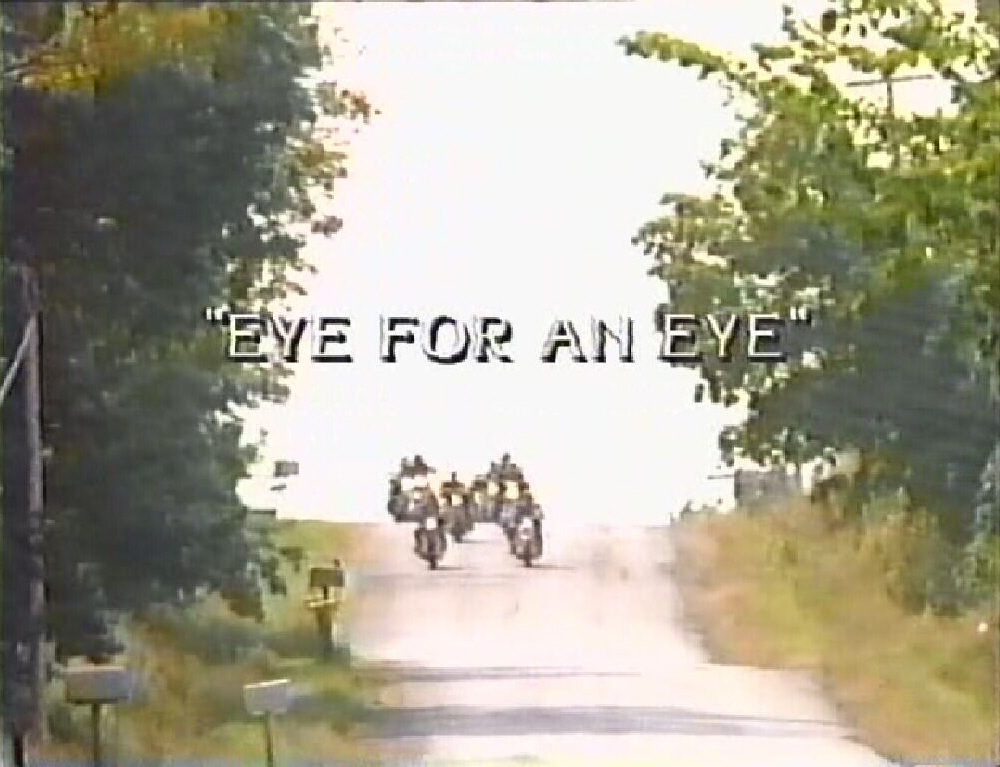 THE PLOT:
The team takes a trip to the town in New Jersy where Orsen Welles made his famous War of the Worlds broadcast in 1938, Harrison believes that what happened fifty years prior was the prelude to the 1953 invasion, a scout ship.

The aliens send a patrol to find an the long buried attack craft and return the main cannon back to the main base. One survivor of the 1938 attack knows reconizes the aliens and now Harrison and the others must find a way to stop them.
THE OPINION:
A pretty good episode, the writing, the acting, the story all pretty good. The only flaw I had with it, the prop of the cannon could have been done better, it was the wrong color and it was too stiff. Plus the area where the head ray fires from looks plastic.
THE BREAKDOWN:
STORY: 10.00
EFFECTS: 5.00
CAST: 10.00
GUEST STARS: 10.00
OVERALL FOR EPISODE 5:
7.5