GOLIATH IS MY NAME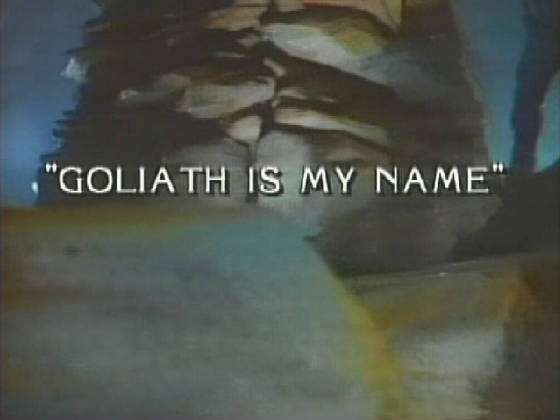 THE PLOT:
Suzanne goes back to College, when a former colleague dies in a so called "car accident". She is convinced he was murdered over a super virus the college was researching illegally. Ironhorse feels that it is a matter best suited to the police until they discover that the aliens have also found out about the virus and sent a squad to steal it.

The squak takes over a Football player with butterfingers, he steals the virus but drops one, exposing himself to it. But it has a strange reaction to the alien, it doesn't kill him, it drives him crazy. He thinks the laser tag game the host was playing is real. Now the other members of the alien squad and Blackwood's team want to get their hands on them and the virus. Before he crushes them in his bare hands.
THE OPINION:
Very interesting episode, some of the best effects in the series so far and that's saying allot. The geust stars are weak this time. But the story and the effects make up for it.
THE BREAKDOWN:
STORY: 10.00
EFFECTS: 10.00
CAST: 10.00
GUEST STARS: 09.05
OVERALL FOR EPISODE 7:
9.5