TO HEAL THE LEPER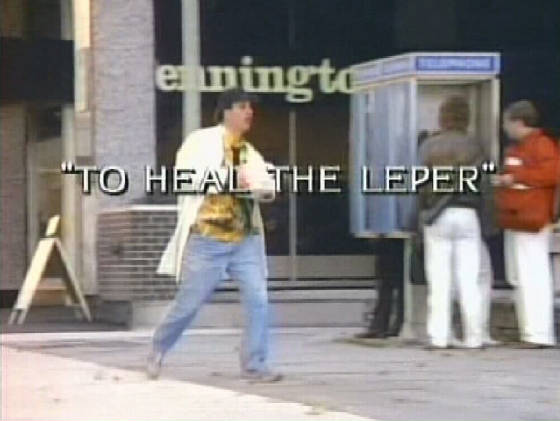 THE PLOT:
The aliens are acting strange, after a raid on the morgue. Stealing a ton of dead brains and two living brains. Harrison is preplexed by the logic of the aliens attack. But what he doesn't know is one of the alien Triad is dying after being exposed to Chicken Pox.

They are desperetly trying to find a cure and the top scientist is sure that human brains hold the cure to the delema.
THE OPINION:
This is not the best episode. But it's pretty good. It is written well, it's cool. I think it's one to remember. Some of the best effects in the series.
THE BREAKDOWN:
STORY: 10.00
EFFECTS: 10.00
CAST: 10.00
GUEST STARS: 09.05
OVERALL FOR EPISODE 8:
9.5